I want to take a break from immigration posts and share a personal story with you. The key takeaways from this story are: time is our most precious resource, neck injuries are very real and take time to manifest sometimes, no job is worth your life, and always carry extra insurance.
It was just another morning commute for me. With my two children still on summer break and no childcare available, I had decided to bring them along for the ride to my office; at the time I was an assistant prosecutor and had just finalized my divorce a year earlier. As I drove down the busy highway, my mind was racing with the day's tasks, but suddenly, I saw a vehicle in front of me begin to boomerang from the center median to the guardrail, spinning out of control, as it hydroplaned on the West Virginia Turnpike. Before I could react, the out-of-state driver's vehicle slammed into the front of my brand new Telluride, pinning my daughters and I into the guardrail. The next few moments were a blur of chaos and confusion, as my children and I struggled to make sense of what had just happened and assess the extent of our injuries. Little did we know, this accident would change my life.
By God's grace, my children and I, as well as the occupants of the car which hydroplaned, were seemingly unharmed. I followed the typical protocol and went to the hospital via ambulance to be checked out with my children at CAMC Women's & Children's in downtown Charleston, West Virginia.
Several weeks had gone by, when one day, I woke up in excruciating pain. I'd noticed over the course of the last few weeks that I was exhibiting painful symptoms, but I could not pinpoint what the problem was. I thought perhaps a shower would alleviate what was happening to me. It felt like someone had doused by shoulder with gasoline and lit me on fire. I will never forget that burning sensation that radiated through my shoulder and ran down my arm. The shower did not help. Even worse, I was in so much pain that I felt like I couldn't breathe. I called a close friend of mine who helped get my girls to school that morning, and off we went to the emergency room, again, CAMC Women's & Children's , desperate for answers.
The resident physician in the emergency room was so thorough with examining me. He took my claims to heart and listened to me as I attempted to explain the symptoms I was experiencing. This care is what altered the course of what was to come. He referred me to an amazing neurologist to try and pinpoint what was happening.
When I went to see the Neurologist a week later, he ran various tests, and got me into an MRI. He also said I should try to see an Orthopedics doctor in the event the injury was my shoulder. Long story short, my MRI revealed I had multiple herniated cervical discs.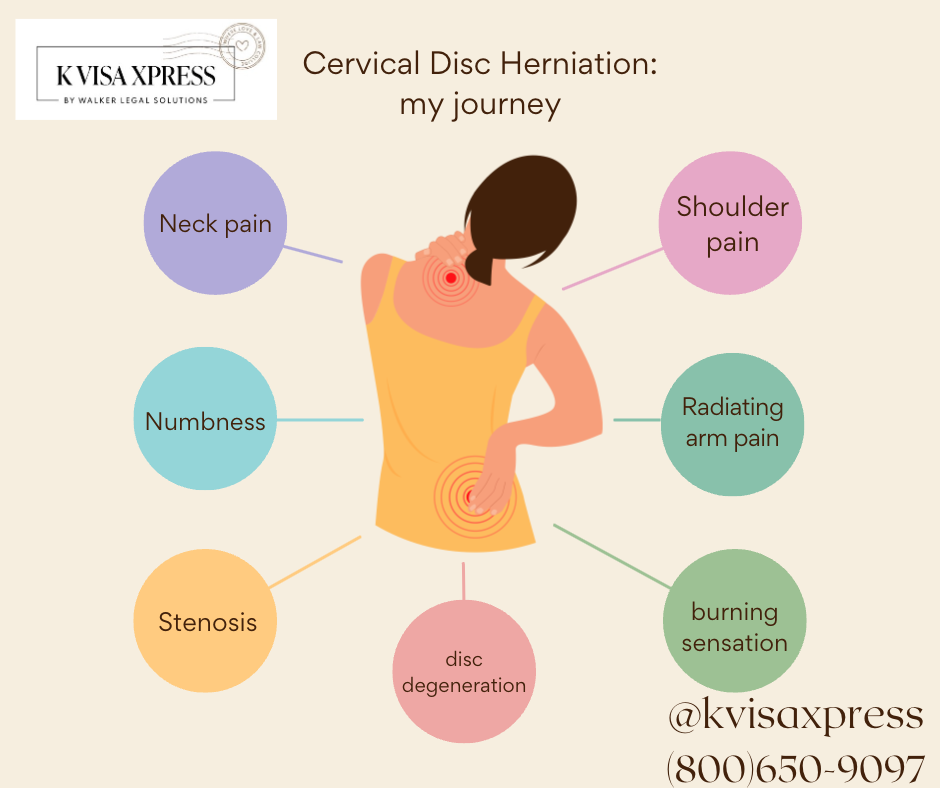 I wound up going to physical therapy and it was a game changer for me. Pain is no joke, it is completely debilitating and it's my opinion that chronic pain can severely impact daily activities and make even simple tasks feel impossible, leading to a diminished quality of life. For months I could not sleep in my bed because laying down caused so much pain. I slept sitting up on my couch. Suffering from ongoing pain can take a significant toll on physical and emotional well-being, leading to a major shift in one's outlook on life. I fell into a deep depression, and felt so hopeless at times when I was trying not to move. I prayed every night. Whether it's acute pain or chronic pain, the experience can be overwhelming and impact one's ability to work, enjoy hobbies, and maintain relationships, making it a life-altering experience. I could not pick my youngest daughter up anymore, I was terrified to try to bring our new Bernedoodle puppy on a walk for fear of being jerked by his leash, I discontinued running, and I cancelled my ski season because there was no way I could ski. There was only one explanation from where I got the injury: the car wreck.
The West Virginia State Police had concluded in their report that the other driver was at fault for the accident. I ended up filing a claim against their insurance, but they carried the minimum amount and it barely paid off my new Telluride that had been totaled. So what did that mean for me? It meant I was SOL for my injury.
Luckily, I had an Underinsured Motorist Coverage, also known as UIM coverage. I cannot understate how critical it is for every driver to have their own UIM policy. This is not the same coverage as uninsured motorist coverage. Underinsured Motorist (UIM) insurance (in West Virginia) is a type of car insurance that can provide invaluable protection in the event of an accident with a driver who doesn't have enough insurance coverage to pay for the damages they caused. As someone who experienced an accident with an underinsured driver, I know firsthand the importance of having UIM coverage. When you have UIM insurance, you can have peace of mind knowing that you will be covered for medical expenses, lost wages, and other damages that exceed the other driver's insurance coverage limit. If you are looking to ensure that you are fully protected on the road, consider adding UIM insurance to your coverage. Of course this is all contractual between the insured party and their insurance company, but for the most part, that's what the policy covers. I was also very fortunate because I had huge medical expenses but wonderful health insurance through my employer.
Because I have experience in dealing with these types of cases for compensating injuries, I knew exactly what to do. I advised myself as I would my own client. Here are some of the strategies: (1) follow doctor orders exactly as they say; (2) always go to your follow up appointments; (3) document/ photograph your damage and keep a diary of your injuries because an injury on top of every day life can be overwhelming; (4) submit a claim with the responsible party's insurance company immediately because of the statute of limitations BUT DO NOT TALK TO THEM because they record what you say; (5) sometimes you can use medpay to pay for your treatment and care, but healthcare providers are very weary to accept this as payment or even have you as a patient because they do not like to get drawn into litigation. Because I had great health insurance, I simply consolidated all of my care through my private insurance and then subrogated at the end of my settlement; (6) stay positive and do physical therapy because it truly does help and rehabilitate your body from the injury; (7) be grateful for your health and for your body's resilience; (8) communicate with your health care providers effectively so that if your issue is outside their practice area, they will get you a quick referral to be seen by someone who can help you; (9) if your providers have online portals, log into them so you have a list of billing and your medical records and finally (10) have patience with your body, it takes time to heal.
Sometimes we have to be our own advocate and care for ourselves as we would our own clients, or even our own children. I didn't consult with any attorneys who practice Personal Injury because I myself am an attorney, and I didn't trust anyone to advocate for myself more strongly than I would. (I attribute this to my divorce, not to anyone's professionalism). I had a unique situation being an attorney myself, but for the public at large, you should always consult with an attorney just to make sure your rights are protected. Moreover, insurance companies, are, by their nature, for-profit enterprises, and they can't reap profits if they're paying out claims all the time; keep that in mind.
After my car wreck, my injury persisted, despite not being readily apparent the day of the wreck. The wreck and insurance were sorted, but my injury will never go away. While I'm much better now, life has changed. Though I've resumed running, skiing is still a challenge. To be closer to family, I left my job and now work at K Visa Xpress, where I find fulfillment through helping amazing clients. Every day, I try to be grateful for my health and progress, but it's also a reminder that life can change in an instant, and we must adapt. If I can ever lend a hand to you or someone you know who is facing something similar, I'm happy to take the call.